Rigrodsky & Long, P.A. Announces Securities Fraud Class Action Lawsuit Against RINO International Corporation
By Avik, Gaea News Network
Wednesday, December 22, 2010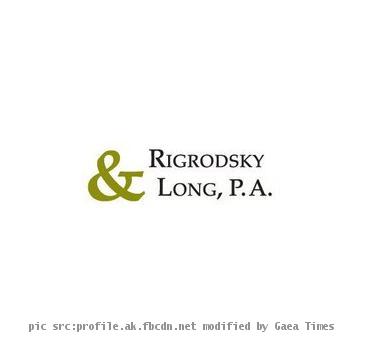 more images
CALIFORNIA (GaeaTimes.com) — The law firm of Rigrodsky & Long, P.A. has filed a class action lawsuit in the United States District Court for the Central District of California on behalf of all persons or entities who purchased the common stock of RINO International Corporation ("RINO" or the "Company") (Pink Sheets: RINO.PK) between May 15, 2008 through November 19, 2010
The Complaint alleges RINO and certain of the Company's current and former executive officers and directors as defendants. The Complaint points that during the Class Period, defendants made materially false and misleading statements, and/or omitted material facts. Specifically, throughout the Class Period, the Company represented that it was experiencing steady financial growth due, in large part, to the success of its Flue Gas Desulphurization equipment ("FGD") sales. However, unbeknownst to the market, while RINO was reporting increasingly favorable financial results driven by its FGD business, certain of its reported contracts were, in fact, non-existent and, therefore, the Company's publicly reported financial statements materially inaccurate.
If you wish to serve as lead plaintiff, you must move the Court no later than January 14, 2011. A lead plaintiff is a representative party acting on behalf of other class members in directing the litigation.
If you wish to discuss this action or have any questions concerning this notice or your rights or interests, please contact Timothy J. MacFall, Esquire or Noah R. Wortman, Case Development Director of Rigrodsky & Long, P.A., 919 North Market Street, Suite 980 Wilmington, Delaware, 19801 at (888) 969-4242, by e-mail to info@rigrodskylong.com, or via our website: https://www.rigrodskylong.com/news/RINOInternationalCorp-RINO.
In order to be appointed lead plaintiff, the Court must determine that the class member's claim is typical of the claims of other class members, and that the class member will adequately represent the class. Your ability to share in any recovery is not, however, affected by the decision whether or not to serve as a lead plaintiff. Any member of the proposed class may move the court to serve as lead plaintiff through counsel of their choice, or may choose to do nothing and remain an absent class member.
Rigrodsky & Long, P.A., with offices in Wilmington, Delaware and Garden City, New York, regularly litigates securities class, derivative and direct actions, shareholder rights litigation and corporate governance litigation, including claims for breach of fiduciary duty and proxy violations in the Delaware Court of Chancery and in state and federal courts throughout the United States.