Milberg LLP Files Securities Fraud Class Action Lawsuit Against SMART Technologies Inc.
By Avik, Gaea News Network
Wednesday, December 22, 2010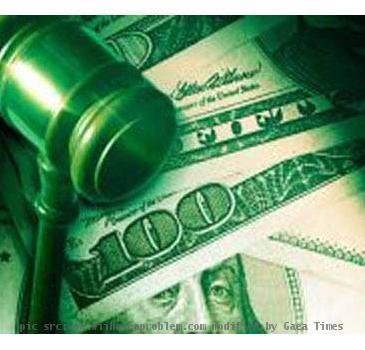 more images
NEW YORK (GaeaTimes.com) — Reportedly, a class action lawsuit has been filed in the US District Court for the Southern District of New York on behalf of purchasers of SMART Technologies Inc.Allegedly, SMART Technologies has violated the Securities Act. They intentionally or unintentionally is said to have delivered incomplete statement and prospectus failing to state that sales had been adversely impacted by a slowdown during the second quarter of fiscal year 2011. According to sources, $500 million worth of Company stock have been sold off in the IPO.
It was on November 9, 2010, merely three months later the IPO, SMART Technologies reported that its second quarter financial results fell below analyst estimates and reduced its 2011 revenue forecast to the range of $770 million to $805 million, down from $850 million to $885 million.
A relative comparison shows that shares of SMART Technologies fell over 30% to $8.91 per share.
"If you purchased SMART Technologies common stock pursuant to the IPO, you may, no later than February 1, 2011, file a motion with the Court to appoint you lead plaintiff. A lead plaintiff is a representative party that directs the litigation, and will be the movant that the Court determines to have the largest financial interest in the litigation with claims typical of those of other class members and the ability to adequately represent the class. Your share in any recovery will not be enhanced by serving as a lead plaintiff. You do not need to be a lead plaintiff to recover in a class action; you can recover as an absent class member. You may retain Milberg LLP, or other attorneys, for this action, but do not need to retain counsel to recover as an absent class member. The complaint in this action was not filed by Milberg."
Founded in 1965, Milberg has offices in New York, Los Angeles, Tampa, and Detroit. The Firm has litigated landmark cases and recovered billions for shareholders and consumers. Our website (www.milberg.com) has additional information.
Contact Details:
Andrei V. Rado, Esq. Milberg LLP One Pennsylvania Plaza, 49th Fl. New York, NY 10119-0165 Phone number: (800) 320-5081 Email: contactus@milberg.com Attorney Advertising. Prior Results Do Not Guarantee A Similar Outcome.
SOURCE: Milberg LLP
mailto:contactus@milberg.com
Courtesy — MarketWire