Ryan & Maniskas, LLP Files Class Action Lawsuit Against China Education Alliance, Inc.
By Avik, Gaea News Network
Wednesday, December 22, 2010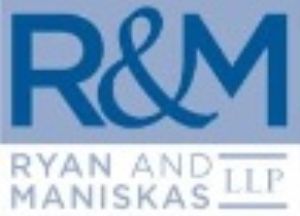 WAYNE (GaeaTimes.com) — Ryan & Maniskas, LLP has announced that they have filed a class action lawsuit in the United States District Court for the Central District of California on behalf of purchasers the securities of China Education Alliance, Inc. ("China Education Alliance" or the "Company") (NYSE:CEU) between March 31, 2009, to November 29, 2010, inclusive (the "Class Period").
Among others the lawsuit includes allegations that China Education Alliance and certain of its officers and directors with violations of federal securities laws. Specifically, it is alleged that defendants knew or recklessly disregarded that they improperly reported $24.9 million in revenue in its 2008 annual report, contradicting a report that the Company's main operating subsidiary filed with the Chinese authorities, which revealed less than $1 million in revenue.
If you are a member of the class, you may, no later than January 31, 2011, request that the Court appoint you as lead plaintiff of the class. A lead plaintiff is a representative party that acts on behalf of other class members in directing the litigation. In order to be appointed lead plaintiff, the Court must determine that the class member's claim is typical of the claims of other class members, and that the class member will adequately represent the class. Under certain circumstances, one or more class members may together serve as "lead plaintiff." Your ability to share in any recovery is not, however, affected by the decision whether or not to serve as a lead plaintiff. You may retain Ryan & Maniskas, LLP or other counsel of your choice, to serve as your counsel in this action.
For more information about the case or to participate online, please visit: www.rmclasslaw.com/cases/ceu, or contact Richard A. Maniskas, Esquire toll-free at (877) 316-3218, or by e-mail at rmaniskas@rmclasslaw.com. For more information about class action cases in general or to learn more about Ryan & Maniskas, LLP, please visit our website: www.rmclasslaw.com.