Walmart Faces Largest Class-action Employment Lawsuit in U.S. history
By Avik, Gaea News Network
Monday, December 6, 2010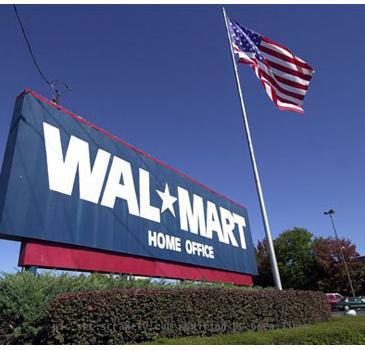 more images
WASHINGTON (GaeaTimes.com) — The mega-retailer Wal-Mart Stores Inc. are facing a long-standing dispute over alleged gender bias in pay and promotions.
Reportedly, a verdict against the company could result in billions of dollars in damages. Now, the question that remains is whether 1.6 million current and former Wal-Mart employees can band together in their claims of discrimination, which according to them has occurred over the past decade, at least.
Allegedly, the women there have been paid less than, and were provided with fewer opportunities for promotion than, their male counterparts. They are on their way to seek back pay and punitive damages against the world's largest retailer.
Betty Dukes, a store greeter in Pittsburg, California, along with five of her co-workers has filed the current litigation was filed in 2001.
Betty stated,
It has taken a very long time, and a tremendous amount of work, but it looks like we're finally going to get our day in court, That's all we've ever asked for.
Brad Seligman, a Berkeley, California-based attorney, who is presently in-charge of the case on behalf of the plaintiffs told,
After 10 years of litigation, we are eager to have the court finally resolve the procedural issues that Wal-Mart has raised in its effort to delay the trial of this case..