Levi & Korsinsky, LLP Files Class Action Lawsuit Against J.Crew Group, Inc.
By Avik, Gaea News Network
Friday, December 24, 2010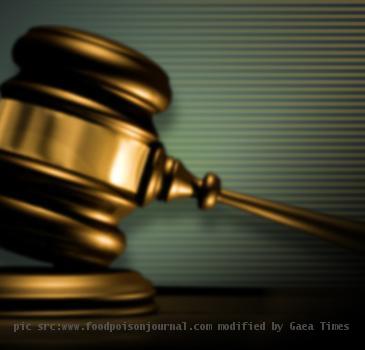 more images
NEW YORK (GaeaTimes.com) — Levi & Korsinsky, LLP has filed a class action lawsuit in the United States District Court for the Southern District of New York on behalf of current stockholders of J.Crew Group, Inc. (NYSE:JCG) in connection with the planned acquisition of the company by TPG Capital L.P. and Leonard Green & Partners, L.P. The lawsuit, entitled Caywood v. Drexler, Index No. 10-cv-09328, alleges, among other things, that the defendants violated Section 14(a) of the Securities Exchange Act of 1934 and corresponding Rule 14a-9. In particular, the plaintiff alleges that the defendants have issued materially false or misleading statements regarding the proposed acquisition.
If you wish to serve as lead plaintiff, you must move the Court no later than 60 days from today. If you wish to discuss this action or have any questions concerning this notice or your rights or interests, please contact plaintiff's counsel, Eduard Korsinsky, at Levi & Korsinsky, LLP, (212) 363-7500 or, or via e-mail at ek@zlk.com. If you are a member of this class, you can view a copy of the complaint as filed or join this class action online at https://www.zlk.com. Any member of the putative class may move the Court to serve as lead plaintiff through counsel of their choice or may choose to do nothing and remain an absent class member.
NO CLASS HAS YET BEEN CERTIFIED IN THE ABOVE ACTION. UNTIL A CLASS IS CERTIFIED, YOU ARE NOT REPRESENTED BY COUNSEL UNLESS YOU RETAIN ONE. AT THIS TIME YOU MAY DO NOTHING AND REMAIN AN ABSENT CLASS MEMBER. YOU MAY ALSO RETAIN COUNSEL OF YOUR CHOICE.
Levi & Korsinsky, LLP is a national law firm that represents the rights of shareholders and victims of corporate abuse. We are headquartered in New York City and have offices in Los Angeles, California and New Jersey. With over 50 years of combined litigation experience, the members of L|K have been involved in hundreds of class action lawsuits and have obtained multi-million dollar recoveries.