Volkswagen, Audi Owners Bag $69 Million Settlement of Design-Defect Suit
By Avik, Gaea News Network
Thursday, December 9, 2010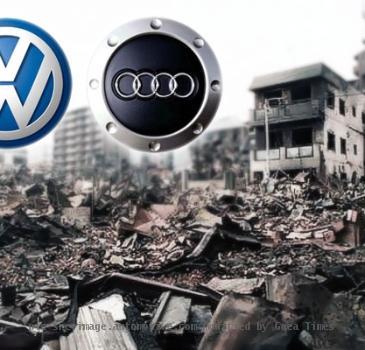 more images
NEW YORK (GaeaTimes.com) — US magistrate judge in Newark has approved a $69 million settlement, this week, ending the claims brought by owners of Volkswagens and Audis whose interiors leaked during rainstorms.
Reportedly, the terms of the settlement will deliver $10,000 in compensation for each of the nine class representatives, $9.2 million in fees, and $675,000 in costs for the two class-counsel firms who were responsible for leading the action.
The suit had originally been filed against Volkswagen of America Inc. and its subsidiaries, including Audi. According to sources it included about three million vehicles and 5.5 million class members who came up with claims of violations of the New Jersey Consumer Fraud Act as well as breach of express and implied warranty and breach of the duty of good faith and fair dealing.
The vehicles that were allegedly involved in the suit were, Volkswagen Passat, Jetta, New Beetle, Golf and Touareg and Audi A4, A6 and A8 models made between 1997 and 2005. Reports mention two design defects in the vehicles, specifically that leaves and other debris clogged a pollen filter, preventing water entering the car's cowl from draining to the ground, and clogged drain holes designed to carry water from the sunroof mechanism. Both defects were fatal enough to have allowed water to enter the passenger compartment near the dashboard and sunroof, and in some cases caused serious malfunction in electronic components or ruining the carpet.