Supreme Court slams CBI over 2G-spectrum scam
By ANI
Friday, October 29, 2010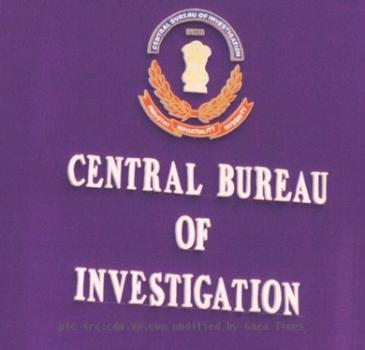 NEW DELHI - The Supreme Court on Friday slammed the Central Bureau of Investigation (CBI) over the 2G-spectrum scam after the investigating agency sough six months more time for a thorough probe into the case.
"You haven't done anything. It's a slipshod investigation. The same Minister is continuing. Do you follow the same standards for everyone?" asked the apex court, while expressing its displeasure over the delay by CBI.
The Supreme Court is hearing the case based on a Public Interest Litigation (PIL).
The Opposition has alleged that the decision of Telecom Minister A Raja not to auction 2G spectrum in 2008 cost the Government nearly Rs. 70, 000 crores.
Earlier on September 9, upping the ante against the Centre over the appointment of the former Telecom Secretary, P.J. Thomas, as the Central Vigilance Commissioner (CVC), the Bharatiya Janata Party said it was done to "cover up" the huge financial scam in the allotment of 2G-spectrum.
Terming the 2G-spectrum allocation to private companies at 'throwaway prices' a 'maha-Bofors' scam, BJP spokesperson Prakash Javadekar said Thomas's appointment was done to derail the entire investigation into the scam.
Javadekar said that in its note prepared on August 12, 2010, the Department of Telecommunications (DoT) - then headed by Thomas - raised a query before the Law Ministry saying that spectrum allocation was a matter of policy, and that the CAG and the CVC had no role to play in the inquiry into it.
"And now the same person [Thomas], who earlier objected to the CVC probing the scam, is heading the organisation and now no one is expecting a fair inquiry into the entire matter," Javadekar said.
He said both the DoT and the Law Ministry favoured the note prepared against the role of the CVC and the CAG, which proved that the government purposely appointed Thomas for the cover-up.
"The Congress-led UPA government has undermined institutions like the CAG and CVC on account of the compulsions of coalition politics, the UPA government is under pressure to derail the investigation," alleged Javadekar.
The CBI began investigating the case in 2009. (ANI)